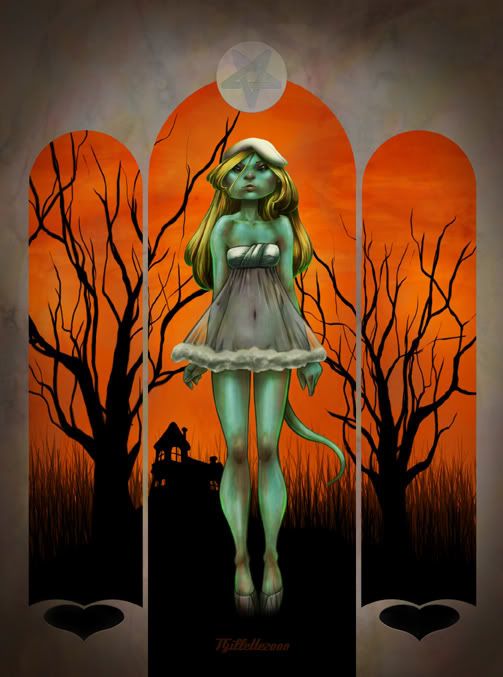 I did this for a show at the Ouch My Eye Gallery in Seattle this month.
The show consisted of about 20 very talented artists & the theme was "Saturday Morning Cartoons from the 70's & 80's". My piece is my take on Smurfette. Was shooting for a little more realistic & creepy than the regular Smurfette, so I think I was fairly successful.
Opening night was last night & the turnout was great. It was really cool being surrounded by such an amazing, talented group of artists. Lotta fun.